It's a fact: One in five Canadians will suffer from mental illness at some point in their lifetime. One of the biggest hurdles for anyone suffering from mental illness is overcoming the stigma. It is the number one reason why two-thirds of those living with a mental illness do not seek help.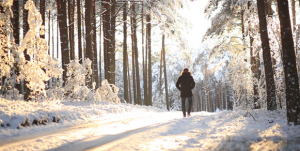 Dedicated to moving mental health forward in Canada, Bell Let's Talk promotes awareness and action with a strategy built on 4 key pillars: Fighting the stigma, improving access to care, supporting world-class research and leading by example in workplace mental health.
There are many ways you can show your support and help create a stigma-free Canada.  Click here to learn more.