April is IBS Awareness Month! 13-20% of Canadians have irritable bowel syndrome, a chronic, gastrointestinal disorder characterized by:
Abdominal pain
Bloating
Constipation
Diarrhea
If you or someone you know regularly experience these symptoms, be aware that help is available.  Consult your healthcare provider to learn more.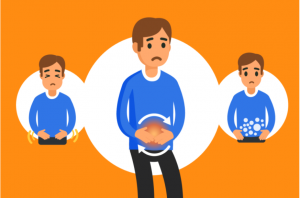 Don't suffer in silence – get the help you need!